A founding partner of Sandscapes and featured sand sculptor since 1987 Greg Glenn has performed at hundreds of events around the world. Originally a land surveyor, Greg got his sand sculpture start at competitions on Southern California beaches and quickly made the transition to professional sand sculptor filling key roles in many World Record sand sculptures in addition to numerous International , National, Regional Sand Sculpture titles, including 12 separate World Sand Sculpture Championships titles in both team and solo categories.
In his spare time Greg is an avid mountain biker and kayak angler off the Central California coast, a member of Central Coast Concerned Mountain Bikers and is active in State Parks trail planning and maintenance.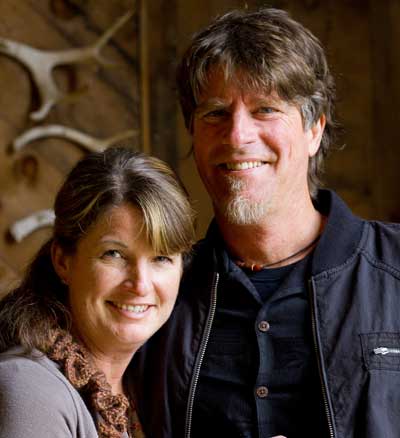 Co-owner Brandi Glenn was raised in Manhattan Beach California making her a natural for the professional sand sculptor lifestyle. Brandi got her sand sculpture start in 1987 while volunteering on a large professional project in Santa Monica, California. A natural expertise in intricate detail helped Brandi to quickly become one of the leading women in the sand sculpting field. Her professional experience includes hundreds of projects worldwide and managing Sandscapes finances.
Brandi's extracurricular interests include biking, hiking, painting, gourmet cooking and is an incurable rabid Scrabble player. Brandi is also a member of Central Coast Concerned Mountain Bikers, the International Association of Fairs and Exhibitions and the International Festivals and Event Association. Greg and Brandi now reside in San Luis Obispo, CA.