Originally formed in 1991, Sandcapes emerged from the competitive sand sculpture scene on the beaches of Southern California. It all began in 1986 when we started dabbling in professional sand sculpture. Within a year we had quit our original professions and began our present one as full-time professional sand sculptors, we were the first.
In addition to numerous National, International, and Regional sand sculpture titles, Sandscapes holds 12 separate World Sand Sculpting Championships titles. Averaging 40 sculptures annually our sculptors have now created over one thousand sculptures of every imaginable subject matter at major venues around the world.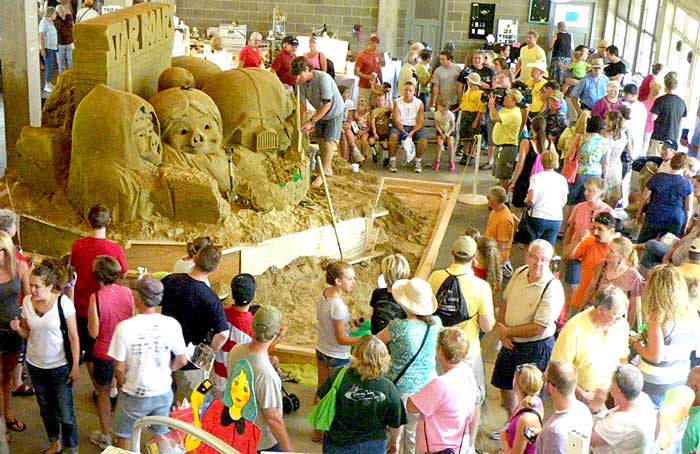 Sandscapes is owned and operated by Greg and Brandi Glenn from offices in San Luis Obispo, California. Sandscapes manages multiple teams of sculptors located across North America. We understand how important a worry free project is for our clients. Simply put, only the most experienced sculptors become Sandscapes sculptors. This policy has been at the core of Sandscapes since it's inception. Our sculptors have deep experience and are flexible, talented and completely without the "artist ego" prevalent in many performers.
Meet our team leaders:
Greg and Brandi, owners and lead sculptors
Alan Matsumoto, project designer and lead sculptor
Karen Fralich, project designer and lead sculptor
Read Sandscapes' client reviews