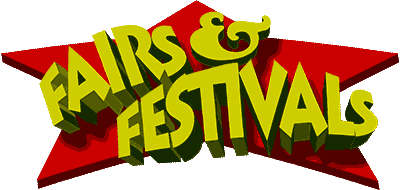 Entertainment by the Ton
Grab maximum media attention with a proven interactive performing art event. Agricultural themes, exotic animals, local landmarks, historic events, celebrities, anything you can dream up Sandscapes will make it happen big and bold in sand.
With the most experienced and flexible sculptors in the industry Sandscapes' goal is to give you more than you expect. Our projects are hassle free and very affordably priced. Sandscapes manages all logistics and construction.
IAFE and IFEA member


27th year in the Fair/Festival industry


Fully insured


Over one thousand projects of experience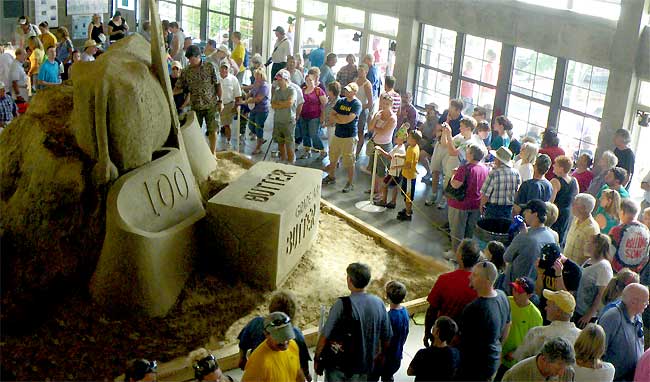 "I was impressed with the professionalism and adaptability of your operation, and dazzled by the results!... and I probably don't have to remind you how much attention the sculpture got from the media."
~Missy Kinder - California State Fair
"I wanted to write and say a special thank you for another spectacular sand sculpture at this year's event. The response from all audiences- Festival-goers, sponsors, media, young and old - all reflect the outstanding work that you have done"
~ Steven Wood Schmader, CFE, CEO, International Festivals and Events Association
"Sandscapes has produced extraordinary works of art for us for many years. Their work is excellent and they are extremely professional in all dealings, highly recommended."
~ Paula Ellis, Canadian National Exhibition